People think that the job of the CIO is easier than it has ever been, with advances in technology, introduction of agile methodologies and availability of shrink-wrap software offering a solution to just about every problem imaginable. How could a CIO not be successful?
In fact, the opposite is true. The role of the CIO today is more demanding than ever, driven by rapidly evolving market and regulatory environments across various industries; massive shifts towards e-commerce and the way products and services are sold serve to create additional challenges.
That's where Cosenta can help; our Advisory Services team has the depth of talent, breadth of experience and knowledge of current and emerging technology to assist CIOs in making solid decisions, and embrace change, while optimizing operational control, regulatory compliance and information security.
____________________________________________________________________________________________________
Technology Strategy, Assessment, and Road-map
Bringing to bear Cosenta's experience in technology advisory, enterprise architecture, technology innovation and operational optimization, we can assist clients in areas ranging from strategy development to the implementation of tactical game plans to help create sustainable value from their technology investments.
We can help assess their IT and business landscapes to develop technology strategies that address issues ranging from system replacement to full IT transformation. Our experience enables us to help clients think through tactical issues while also considering the bigger-picture potential impacts to the overall organization.
Assembling the pieces together into a coherent strategy that addresses the current and future needs of the business, leveraging what is good of the old.
Industry Market Expertise and Insight
Keeping abreast of state-of-the-art technology and software vendor landscapes is a full time job by itself, yet it is just a single component of the role of the CIO. Larger organizations provide support through other in-house departments/divisions focused on technology innovation, but this is often not practical in smaller to mid-size organizations.
This is an area where Cosenta expertise can help. Whether it be core transactional systems, business intelligence, or system integration, Cosenta's consultants have broad and deep knowledge of the technology vendors in a number of areas, and can advise clients on which vendors and products to consider for their needs.
Our advice is 100% impartial.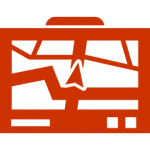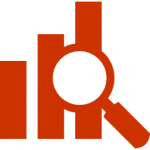 ____________________________________________________________________________________________________
Vendor & System Selections (RFI/RFP) 
Often times, when companies come to the conclusion they need a new software system or business partner, they don't know where to start. In today's marketplace, there is an overpopulation of vendors, which are all willing to tell you how their product will solve all your problems. Unfortunately, the sales pitch is sometimes far from what IT companies and/or products can actually deliver.
Cosenta provides industry expertise, as well as access to Request for Information (RFI) facilitation tools and methods, to generate a comprehensive market review for client's review and consideration. Our vendor and system selection approach produces a list of possible vendors that align well with our client's business and specific requirements. As part of our system selection offering we can also conduct extensive analysis of the vendors' capabilities and track-record, to narrow down a list of possible vendors to a "short list" to distribute Request for Proposals (RFP) to help clients make final decisions on the vendors and technology to move forward with in connection major IT modernization projects.
Cosenta will not suggest or recommend one vendor or system over another, unless specifically requested to do so, as we feel that is not our role as an impartial arbitrator of the selection process. We strive to provide our clients with the important, pertinent information, so they can make an informed decision with regards to the best path forward for their business and have the data to back-up the decision for future reference.
In the past, we have also assisted in contract negotiations on behalf of our clients, helping to mitigate project risks like budget overages, scope-creep, and project timeline slippage.
Business Process Optimization
For companies looking to streamline operations and reduce costs, Cosenta can help analyze current processes to identify opportunities for improving existing processes, eliminating inefficiencies, and to create new enhanced processes and workflows.
Business process optimization offers a myriad of benefits, including:
Reduced manual and/or redundant activities

Elimination of inefficiencies

Improved quality

Even redistribution of workload
These benefits allow businesses to increase their focus on core competencies, and business value creation, rather than day-to-day pain points.