While separate from Cosenta's Advisory and Data & Integration Services, most complicated advisory, data, and/or integration services projects eventually circle back to the implementation or modification of a software application, system, or program. Our Application Services cover a wide range of IT needs ranging from project management and testing related to a third party system installations to the development of customized software solutions designed to meet a client's specific needs.
As a precursor to many application projects, Cosenta can also provide an assessment of your current applications, to determine if new technology will be necessary, or if modernization of current legacy systems can solve your business challenges.
____________________________________________________________________________________________________
Core System Implementation
While it is never an easy decision, many organizations inevitably must undertake larger system implementation projects in order to take advantage of newer technology-based capabilities, remain on a software provider's most supported version of their product, and/or to address functional limitations in their current systems in order to meet their day-to-day operational or strategic demands. Unfortunately, with these complex system implementations, there are generally a large number of moving parts, and complex challenges to overcome; and this is where Cosenta can help.
Cosenta has led and assisted in a number of core systems implementations by providing QA/UAT testing support, executing technical updates in support of data migration and integration efforts, and coding specific software customizations. We can support projects on an end-to-end or as needed basis to ensure our clients' requirements are met and their new or upgraded systems will allow their business to prosper.
Many organizations do not have the resources or in-house know-how to effectively manage and/or execute all phases of such intensive, long-term projects. Cosenta helps its clients fill these core system implementation project gaps in ways that fit their needs, but does not duplicate their strengths. For example, while we at Cosenta understand our clients know their businesses and processes better than we ever could, our years of experience leading core system implementation projects allows our teams to provide technology expertise to fix the client's "need" rather than have technology itself drive organizational change This approach alleviates the pressure and stress that comes with core system implementations. In this way our clients can get back to focusing on their "day job" adding value to their customers and constituencies rather than allowing a core system implementation project to negatively impact their day-to-day work.
Microsoft SharePoint Portal Development
What can SharePoint do for you and your organization? Anything you want, which is both the allure and danger of SharePoint projects. SharePoint is such a dynamic software product that people and organizations get too caught up in what it 'can do' for them rather than focusing on what it 'should do' for them, given their specific needs and circumstances. At Cosenta, we have seen SharePoint customized to the extent where it resembles an ERP system, as well as SharePoint installations so poorly executed that even the most basic benefits and capabilities the product provides are never realized.
Cosenta can help avoid these pitfalls. Our SharePoint implementation approach focuses on maximizing the tool's utility within an organization, as opposed to maximizing the number of SharePoint features enabled within a given Site Collection. Some SharePoint based applications we've helped build needed to focus on enterprise communication, collaboration, and document management, while other SharePoint based applications we've built focused on supporting a client's reporting and BI needs. In our experiences, Cosenta has successfully integrated SharePoint tools such as Excel PowerPivot, Power View, and SSRS.
SharePoint development is as much about proper governance as it is about features, configurations, and customization. Knowing how to use SharePoint based applications is a critical success factor, and Cosenta's SharePoint governance and best practices guidance is part and parcel of our SharePoint development approach. Cosenta can provide guidance and training with regards to how to properly manage and maintain customized workflows, understanding security integration with Active Directory facilities, as well as monitoring and cleaning up unpublished content and version controlled document copies. These are just a few examples of skill sets that clients with SharePoint based applications need to learn and Cosenta can teach.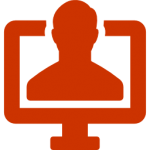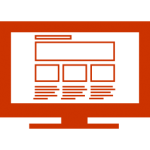 ____________________________________________________________________________________________________
CRM Customization, Configuration, and Implementation
In today's increasingly interconnected world, organizations are finding it difficult to maintain strong customer satisfaction levels, as customer expectations continue to rise and their preferences become more varied and sophisticated. To better serve their customer base, many organizations are turning to Customer Relationship Management (CRM) solutions to help them organize and utilize customer data in a readily accessible system.
Cosenta's extensive experience with CRM platforms, such as Microsoft Dynamics CRM, allows us to assist clients in meeting all their customer relationship needs. Previous CRM implementation projects have called for fully customized user interface designs, as well as the need to integrate CRM systems with several back-end databases and other external third-party systems. We have undertaken implementation projects for both on-premises and cloud hosted CRM solutions. Our CRM customization projects have also involved the creation of automated processes that help to ensure CRM system users are proactively informed of systemic issues before day-to-day activities are significantly impacted.
Legacy Modernization
It is to be expected that, over time, all applications become less effective and efficient as technological capabilities advance and business needs continue to grow and change. In today's world the pace of technology obsolesce is staggering. With new software products popping up each quarter and a major product versions and updates for existing systems being released nearly as frequently, organizations are being forced to function more like technology companies even when their core business or mission has nothing to do with IT. Many organizations, even ones that have embraced this rapid pace of technological evolution and have significant in-house IT departments and capabilities, need help keeping up with the IT churn and this is where Cosenta comes in.
Cosenta helps ensure that clients' existing applications, databases, and associated IT processes remain up-to-date, efficient, and aligned with best practices, which will help stave off the need for continuous expensive IT modernization efforts. However, as must eventually happen, when it comes time to undertake a significant system upgrade or full system replacement Cosenta has the experience and the expertise to assist and even lead such efforts. Cosenta's approach to Legacy Modernization projects is to undertake them in a way that enhances a client's business, while minimizing the inherent risks and high costs associated with large-scale application implementations.
As new technologies, such as mobile demands and "the cloud", continue to become increasingly ingrained in business functions, Legacy Modernization becomes increasingly necessary for businesses to undertake. When planned correctly, these projects alleviate not only current business challenges, but support future enterprise goals and strategy as well.